Recently I asked two very different Chief Executive Officers to talk about their feelings during their career, and on appointment to the role of CEO. The first is Roger Horton, the CEO of Taylor and Francis before retiring in 2017. I worked there in 2010 and had no idea he may think others were more suited to publishing, simply because he did not have a degree!
When I started out in academic publishing at Cambridge University Press, my first role was to manage 50 people within a Customer Services department. I was 25 years old, and most people I managed were much older. I felt utterly out of my depth, despite having managed others before. My coping strategy was to wear high-heeled shoes, on the basis that if I felt taller I may look like I was deserving of the role… I focussed on learning fast and taking care of my team. It seemed to work and after 5 years I felt very differently reflecting on what I had achieved.
Many people who experience imposter syndrome are in their early career, and at least 50% of employees express feeling they do not feel good enough to hold their role. These days, as a middle-aged woman in my forties, I never feel an imposter at work. However, parenting is another matter as there are no real guidelines or objectives, just common sense and adaptability. Perhaps this is a lesson we could apply at work too. It would minimise the sense that their are rules or absolutes on how people should be in particular role. We are recruited for our imagination, adaptability, and experience, enabling each individual to contribute to their full potential. With this assumption, surely Imposter Syndrome would disappear into understanding each incumbent in a role has their own style.
Roger Horton was in academic and reference publishing for over thirty five years, including being the CEO of the Taylor & Francis Group, the academic publishing division of Informa Plc for the latter twelve years. He talks here about his experience of overcoming imposter syndrome and how it can be a useful tool, particularly in motivating someone to perform at their best. Here are the highlights of the interview which I hope you enjoy listening to. Thank you Roger for your time and honesty, it's much appreciated.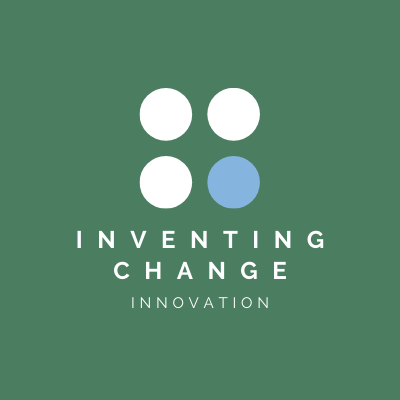 Further conversation on the future of digital publishing with Steve Connolly, now Senior Head of EdTech at AQA
–
Inventing Change Podcasts
In this second conversation with Steve Connolly, we talk about publishing trends and the likely direction of digital development. We focus particularly on the experience of our teenage children in the world of digital school under lockdown and their expectations of digital teaching at university. Let's hope that the digital educational life offered at university matches their ambitions and prepares them for the working world they will face afterwards.

On joining the Taylor & Francis Board in 1994 Roger became part of the executive team that successfully floated the company on the London Stock Exchange and then merged with Informa in 2004. He led the acquisition of well over fifty companies and saw his business grow its turnover from £18m to £500+m with paralleled profitability and become part of a billion pound group in the FTSE 100, where he sat on the Executive Management Team. His career has encompassed roles in sales, marketing, editorial, distribution and senior management in three companies. He was on the Board of the Publishers Association and recognised as one of the 100 most influential people in publishing by the Bookseller.
This is the first interview of two on imposter syndrome. The other is a CEO who stepped down from his role while remaining with the mental health organisation he founded, and why he took that decision.
Please sign up for alerts to my podcast and video releases here: http://eepurl.com/hursmD
Kind regards,
Ruth